QuickBooks Payroll
Learn QuickBooks Payroll the RIGHT Way!
We know from our many years of experience that QuickBooks Payroll deserves a class of its own. This is the reason we do not cover payroll in our regular QuickBooks Accounting class; rather in a separate class of its own. And, just like our QuickBooks Accounting Class, we teach this QuickBooks Payroll Class to you one-on-one. No distractions from others; just you and a QuickTrainer Consultant working together to ensure your QuickBooks Class experience is the best it can be.
It's simple...our QuickBooks Payroll class ROCKS! This class will ensure you learn and understand the steps and information you need to setup and use QuickBooks Payroll correctly the first time. If you've setup your QuickBooks Payroll already, and it's not correct, this class will teach you what you need to know to correct your payroll.
What You Can Expect To Learn In Our Payroll Class…
How to set up payroll items the right way
How to set up employees
How to set up payroll schedules
How to create paychecks
How to generate payroll related forms (941, 940, NC-5, NCUI 101, etc.)
When and how you pay your payroll liabilities
QuickBooks Online:
Get more done throughout your day with the next generation QuickBooks.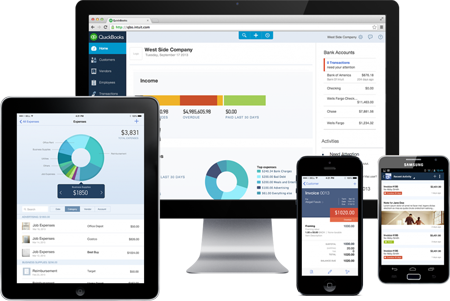 Buy Now
Testimonials
This (payroll) class provided me with a clear understanding of how to properly setup employees and file and pay payroll liabilities! It's not nearly as scary as I thought it was. I also learned I was paying my accountant four times the cost of this class for something I can do myself in just a few minutes a quarter.
- Renee Jones, A Creative Touch
Jim was very knowledgeable and he didn't make me feel like a moron for not knowing much about "tax stuff". He was extremely helpful with all of my QuickBooks payroll questions. The three most important things I learned today were: basic payroll information; what forms to file and how to file them; and how to write paychecks.
- Mari Jabaley, Above and Beyond Energy
Your QuickBooks Payroll class was one-on-one. I asked every question I had. I learned about the payroll liability forms; default settings are not always good; and don't write checks from the QuickBooks check register.
- Janice Mattocks, United Builders Group
Frequently Asked Questions:
Q. Is this a one-day class?
A. Yes, our QuickBooks Payroll Class is a one-day class.
Q. What time does class begin and end?
A. Our Payroll Class begins at 10:00 AM and typically concludes ~1:00 PM, but we'll stay until your last question is answered.
Q. Where are your QuickBooks Payroll classes taught?
A. Our classes are typically taught at local coffee shops. Believe us when we say this approach works very well. However, if you want your QuickBooks Consultant to show up at your home or office we're more than glad to come to you.
Q. Do I need my own computer and QuickBooks software to take this class?
A. No. Your QuickTrainer Consultant typically brings a laptop computer, pre-loaded with the most current version of QuickBooks software. Want to use your own computer and QuickBooks data? No problem; we'll add the QuickBooks Payroll Subscription* to your QuickBooks file.
Q. What happens if I have questions post-class?
A. QuickTrainer prides itself on the fact we never nickel and dime our clients. If you need to call or email us with a few questions, you'll never see an invoice from us. Obviously, if you have questions daily we probably need to have another conversation.
Q. Do you cover other areas of QuickBooks in this Payroll Class?
A. No. This class deals with QuickBooks payroll and will only touch on those areas specific to implementing and conducting payroll. If you have a desire to learn the additional functionality of QuickBooks, we highly recommend our QuickBooks Accounting Class.