Our Classes
Two excellent QuickBooks classes offered by QuickTrainer...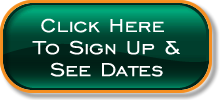 Our most popular class is our QuickBooks Accounting Class. One-on-One, it's the best way for you to learn QuickBooks!
Want to learn QuickBooks Payroll? Check out our QuickBooks Payroll Class. Learn QuickBooks Payroll the RIGHT Way! And learn it One-on-One.
QuickBooks Online:
Get more done throughout your day with the next generation QuickBooks.