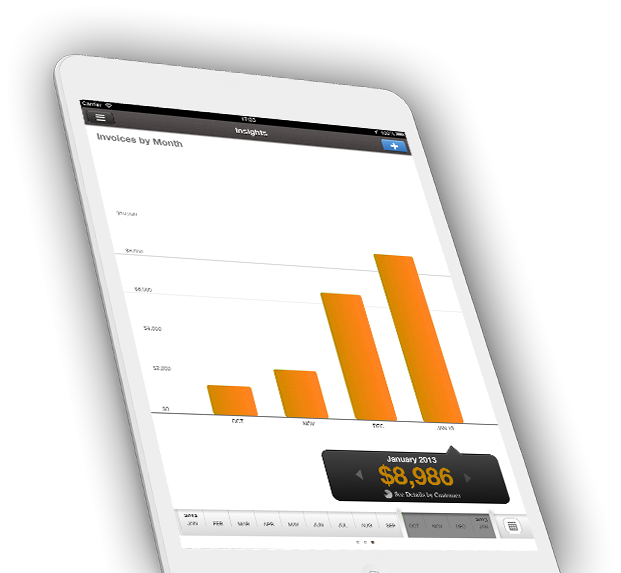 Dedicated to everything
QuickBooks
"QuickTrainer is great! After just one session, I have a much better understanding of how QuickBooks works. Jim is extremely patient and knowledgeable and a pleasure to work with. I am looking forward to more training."
-Elizabeth Tait
"We are quite grateful and impressed with the services and help you have provided us. It is changing the way we do business!"
-Nicole Hinson, Low Country Landscaping
"QuickTrainer has been a true lifesaver for me. They came in and cleaned up my books and set me up to be more efficient on my own. In the past, we haven't taken a lot of time to keep our books up-to-date and QuickTrainer was wonderful in getting me back on track!"
-Debbie Kinsey, The Connection Internet Cafe
"QuickTrainer is ALWAYS willing to go above and beyond! Denise is at our office every week doing our payroll for us. She is always thorough and efficient. Denise and Jim KNOW QuickBooks! Let them help you too."
-Jim Murray, Murray Construction Company
"After 4 years of frustration I switched to QuickTrainer for all my bookkeeping. WOW! AMAZING! For the first time every my P&L and Balance Sheet are accurate! It took my accountant just a couple of hours to file my business taxes. Using QuickTrainer has saved me time, aggravation and money. Thanks Jim and Denise Merritt."
-Matt Sarkela, Mr. Appliance
We serve clients both locally and nationwide
We serve clients both locally and nationwide. We have 10+ years of real world experience with a wide spread reputation for providing expert QuickBooks mentoring. Owner, Jim Merritt is an Advanced Certified QuickBooks ProAdvisor and Intuit Solution Provider (ISP). In addition to providing clients QuickBooks help, Jim has authored a comprehensive and practical QuickBooks guide for QB users to utilize in their daily accounting use. This guide is titled,
The QuickBooks How To Guide
, and has been very well received and appreciated by many. If you desire to learn QuickBooks the right way, call QTi today at 910-338-0488!
Why Choose QuickTrainer?
People tend to do business on a consistent basis with those they know, like and trust. What do you do when you simply don't know the person or persons you are desiring to do business with? Typically, you take a chance. At QuickTrainer, we know you will get to know, like and trust us very quickly. But why take our word? We are more than happy to share our client's comments with you…real words from real clients. We don't tell them what to say. In fact, sometimes their words make us blush. And, if that's not enough, we will be glad to put you in touch with some of our clients and let you discuss QuickTrainer on your own terms. This is a part of who we are. We desire to have every client we touch be a resource we can use for a reference. Now, consider the following additional reasons for selecting QuickTrainer as your trusted resource for QuickBooks and accounting needs:
QuickTrainer Never Nickels and Dimes Clients
If you have a question for us, email us or call us. We are more than happy to spend time with you to answer a quick question. We will never attempt to invoice you for a 5 minute conversation.
We are Advanced Certified QuickBooks ProAdvisors
Not only do we know QuickBooks well, we have also been advanced certified through Intuit's (the developers of QuickBooks) rigorous advanced testing. On an annual basis, as new releases of QuickBooks come to market, QuickTrainer pursues the latest available certifications. This includes certifications in QuickBooks Online (QBO), QuickBooks Desktop (QBDT), QuickBooks Point of Sale (QBPOS) and QuickBooks Enterprise Solutions (QBES).
Save Money and Profits with QuickTrainer
We can teach you (and you should know) how to conduct a regular financial review regarding the complete health of your business. It's not difficult (once you understand the basic concepts) and it will make you an informed business owner.
Save Money on Your Annual CPA Bill
We love CPA's! We know and understand CPA's are an excellent resource for business planning. All business owners should meet with their CPA at least twice a year; ideally on a quarterly basis. Discuss with your CPA your business plans for expansion or preservation. Talk about things you can do on a proactive manner to save your business money. Is it the right time to purchase that capital asset? But here's a surprise...Your CPA does not like receiving business financial data in a chaotic mess no more than you like getting that huge invoice from your CPA as the result of them spending countless hours trying to make sense of your QuickBooks data. Nor do they like having to ask question after question regarding your transactions. No one wins! The CPA is not happy because they want to do an accurate tax return but can't because of the state of your data. You are not happy due to the CPA's invoice. It does not have to be this way. QuickTrainer can and wants to help every business owner take control of their QuickBooks financial data. And we know our clients will see a quick return on investment (ROI) when they engage QuickTrainer. Let our passion for QuickBooks shine favorably on your business.