When you do business with QuickTrainer
We want your experience with us to be a pleasant, positive experience. We want you to know, like and trust us. We want you to tell everyone you know about our services. Our goal is that all clients we encounter will result in a testimonial of our work, our approach, our morals and our ethics.

When you do business with us, don't be surprised by the fact that we love what we do and it shows; that we actually have fun and never take ourselves too serious. Of course, when it comes to your business financials, we do take those serious and we strive to treat each set of books as if they are our own set of financials. We also understand the result of our work will likely be seen by other CPA's in our community. This fact can be a tremendous help to our business as it means various CPA's are more likely to refer their clients to QuickTrainer if they know of our excellent work and the results we produce.
What Does QuickTrainer Do?
QuickTrainer provides services solely centered around QuickBooks. Our primary areas of focus are:
QuickBooks Training
QuickBooks Data Cleanup
QuickBooks Data Review
QuickBooks One-on-One Classes (how to utilize the QB software)
QuickBooks Payroll Classes (how to properly use QuickBooks Payroll)
QuickBooks Setup and Implementation
QuickBooks Point of Sale (Setup, Implementation and End-User Training)
QuickBooks Bookkeeping Services
Want To Know More About QuickTrainer?
What sets us apart from our competition? It's called our Unique Selling Proposition or USP. It's the "what" makes us different from our competition; the "why" you want to do business with us.
Our Philosophy and Approach to Business including Our Mission and Our Vision.
Client Testimonials - Words straight from our clients.
Our Team - The folks who make up QuickTrainer and a little about each of us.
Career Opportunities
We are Unique in...
The way we approach client service;
That we love what we do;
Unique in our passion of QuickBooks and accounting; and
Unique in our love for teaching and producing measurable results.
Therefore, You Will Find:
We will never nickel & dime you.
We are truly QuickBooks experts; we are Certified QuickBooks ProAdvisors.
Everything we do centers around QuickBooks.
We absolutely, positively love what we do.
Your experience with QuickTrainer will be extremely pleasant.
What This Means To You:
We have that "like-ability" factor and you will quickly learn you can trust us.
You will get the results you need, when you need them.
We give our full attention to our clients and their QuickBooks and accounting issues.
You will notice our passion and the excellent results we deliver.
If you occasionally need to talk with us for a few minutes over the phone or via email, please know you should do so without fear of receiving an invoice from us.
You will feel very comfortable when referring us to other business associates.
Everything we do centers around QuickBooks - QuickBooks Classes, QuickBooks Bookkeeping, QuickBooks Training and QuickBooks Point of Sale.
Not only are we QuickBooks experts, but we are very passionate about QuickBooks and Accounting!
The QuickTrainer Mission
The heart of QuickTrainer's mission is to provide clients with the finest quality QuickBooks services in the industry, saving them time and money, while helping them make informed business decisions based on their financial data.
The QuickTrainer Vision
QuickTrainer's vision is to teach and train Clients, Bookkeepers, Accountants, CPA's and Consultants to utilize QuickBooks applications to their fullest. In doing so, we strive to make every QuickTrainer client a testimonial of the services we provide. We want you to see that trustworthiness, confidentiality and integrity are at the heart of every business relationship we forge.
In order to achieve this vision, we believe we must have the right people, environment, life-balance and skills. To this end we believe:
The right people - We believe the people we employ are a vital key to our current and future success.
We will hire integrity and attitude over skills any day.
We will strive to treat everyone with the utmost respect; in other words, the way we want to be treated.
With the right people, our potential is limited only by our imagination.
The right environment - We believe in an environment that is inviting, warm, casual, relaxed and personable; a place where everyone can feel very comfortable.
The right balance - We believe in working hard, but also having fun in the process while still exceeding our clients expectations.
The right skills - We believe in helping both our clients, employees and contractors learn the most about the products and services we provide. After all, the more we know, the better we all are.
Our Team
Meet the people who make up the team at QuickTrainer and associate a name with a face (or a mug). We try to give you a little insight into who we are from a personality standpoint. Granted, some of us are a little "quirkier" than others, but we are honest about our quirkiness.
Jim Merritt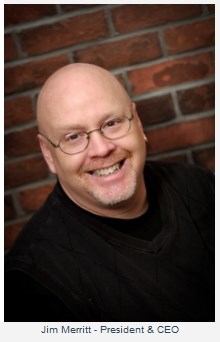 Favorite TV Show(s)
: Seinfeld, Wentworth, Golf
Favorite Restaurant
: The Sawmill
Music:
Zac Brown, Ed Sheeran, Need to Breathe, Third Day, EWF, Shawn Mullins, Sugarland
Favorite Quote
: "Everybody's normal until you get to know them" - John Ortberg
Favorite Drink
: Venti (or primo), decaf, skim, sugar-free latte (creme brule or french vanilla)
Favorite Sport
: To watch - UNC Basketball. To play - Golf
Did-U-Know
: I once held a 1.7 USGA Golf handicap. Back then, I played golf 4-5 times a week
Cool about QTi
: I love the business we are in. Helping people; seeing the "lights click on"; reducing stress in people's life, I find this very satisfying.
Denise Merritt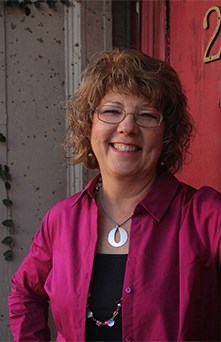 Favorite TV Show
: 24, ER, Army Wives, George Lopez
Favorite Restaurant
: Pita Delite
Music
: Kay Arthur Podcasts, Third Day, M.W. Smith
Favorite Quote
: "When you pass through the waters, I will be with you; And through the rivers, they shall not overflow you. When you walk through the fire, you shall not be burned, Nor shall the flame scorch you" - Isaiah 43:2
Favorite Drink
: H2O
Favorite Sport
: You're kidding, right? Is scrapbooking a sport?
Did-U-Know
: I use to caddy for Jim when he was playing a lot of golf.
Cool about QTi
: Owning your own business is very hard work, but also very rewarding. We have lots of great clients who are fun to work with.