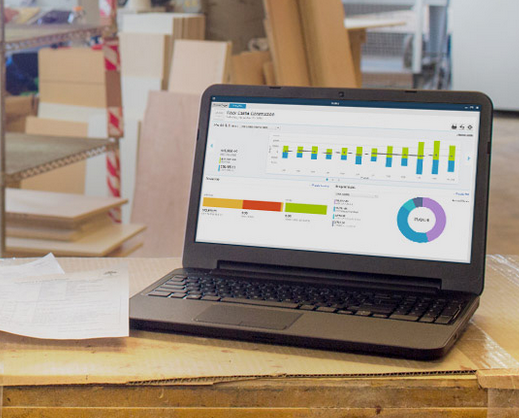 On Monday, October 6, 2014, Intuit, the developers of QuickBooks announced that QuickBooks Enterprise Solutions (QBES) has moved to a subscription priced module. This means when new customers purchase QBES they will be paying an annual fee
for the software. How does this benefit QBES users?
Full Service Plan which includes US Based Technical Support.
A QBES Subscription can include Advanced Reporting, Enhanced Payroll, Advanced Inventory and Advanced Pricing. See below for more details
Your annual subscription also includes the latest version of QBES.
QBES now offers you three levels of subscriptions: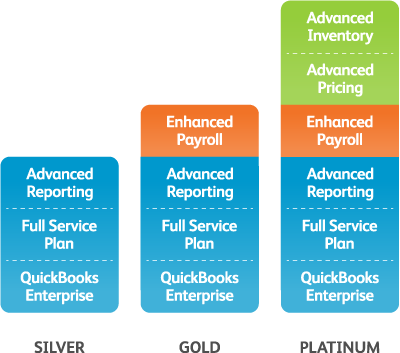 When you purchase a QBES Silver subscription, you get the latest version of QBES, a Full Service Plan that includes US Based Technical Support. AND, you also get the new Advanced Reporting feature.
For me (and many users of QuickBooks), the announcement of the Advanced Reporting feature is
fantastic news
. I love QuickBooks and have been a QuickBooks guru for almost 14 years now. I have watched the QuickBooks products grow and mature over those years. But one thing that has frustrated me for years is the inability to get a report that shows me the data I want to see. I have always maintained reporting is the weakest part of QuickBooks. I often find I can get a particular report to show me 90% of what I am seeking, but I just can't get that last 10% of data to reflect on a report. I know the data is in the database, but I just can't get there. That is, UNTIL NOW.
With QBES 2015 (actually QBES 2014 can now also include this new functionality), you now have the ability to access all of your QBES data and build any report you need. And again, when you purchase a Silver subscription, you automatically get the all new Advanced Reporting feature.
With Advanced Reporting you can:
Advanced Reporting gives you access to more data than any other reporting tool, allowing you to gain insight that helps drive the growth of your business.

Advanced Reporting gives you access to more data than any other reporting tool, so you can unlock insights that help drive the growth of your business.

Create interactive reports and graphs.

Format your reports so they "pop".

Need Payroll for your company? Purchase a QBES Gold subscription and you get everything included in the Silver level, plus you also receive Enhanced Payroll for unlimited employees. I have long thought that when it comes to payroll, Intuit does payroll and they do it very well. With payroll being integrated into your QuickBooks software, you setup your employees and some payroll items and you can then easily pay your employees, pay your scheduled payroll liabilities and file your Federal and State payroll taxes with just a few clicks. It's a beautiful thing!
If you need more sophisticated abilities to manage your inventory and/or you need more controls over the pricing of your services and widgets you sale, then the QBES Platinum subscription has your name on it.
With Advanced Inventory you can:
Track items to specific bin locations within your warehouse.

Scan barcodes to enter your data quickly.

Easily set up FIFO inventory costings (without AI, you are limited to Average Cost).

Manage your items by serial numbers or lot numbers.

Get inventory values across multiple locations.

Transfer your items between inventory sites.
With Advanced Pricing you can:
Setup sophisticated pricing rules based on your customers, quantities being purchased, item(s) being purchased, vendors, custom fields and more.

Create start and stop dates.

Have prices automatically change based on last cost

Apply multiple price rules at once or mark rules as exclusive

You can set prices based on Class (i.e., location)
The new QBES Subscription model applies to new users/customers of QBES. However, existing users/customers can also switch to the new subscription model at any point.
Bottom line… if you desire more insight into your business, you now have access to this data with Advanced Reporting. If you need more control features over your inventory, then Advanced Inventory may be just what you are looking for. Or, if you need robust, sophisticated pricing controls over the widgets and/or services you sale, Advanced Pricing is what you've been looking for.
Interested in learning more about what QuickBooks Enterprise Solutions can do for your business? Or, if you need further explanation, or have additional questions, please, call us at QuickTrainer, Inc. by dialing (910) 338-0488. You can email us at
info@quicktrainer.biz
. Remember, we are here to help you with all of your QuickBooks needs.
#QBES-Subscription #QuickBooks