Did you know you can define fields in the Customer, Vendor and Employee profiles within QuickBooks? Here's how:
Double click on the customer name.
Click on the Additional Info tab.
Click on the Define Fields box
In the Label column, type in your Label name.
In the Use For columns, click if it's going to be used for Customer, Vendors or Employees.
In the What Kind of Data column, click on the pull-down arrow and choose what you want to use.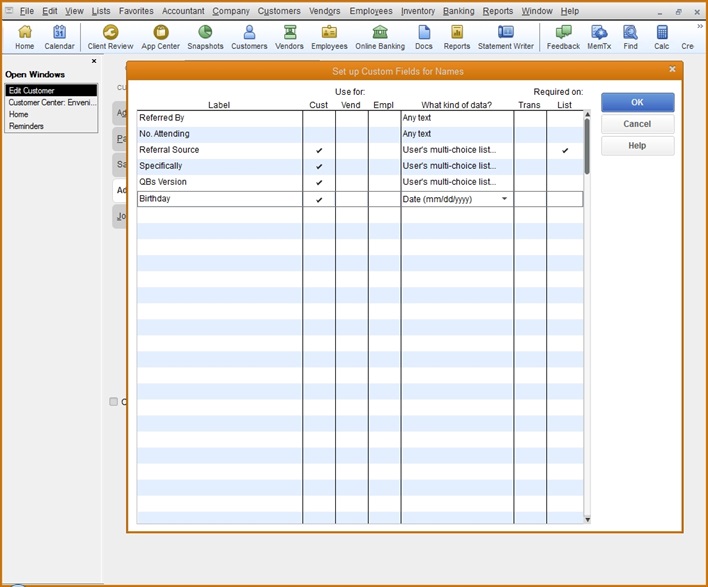 #ilm