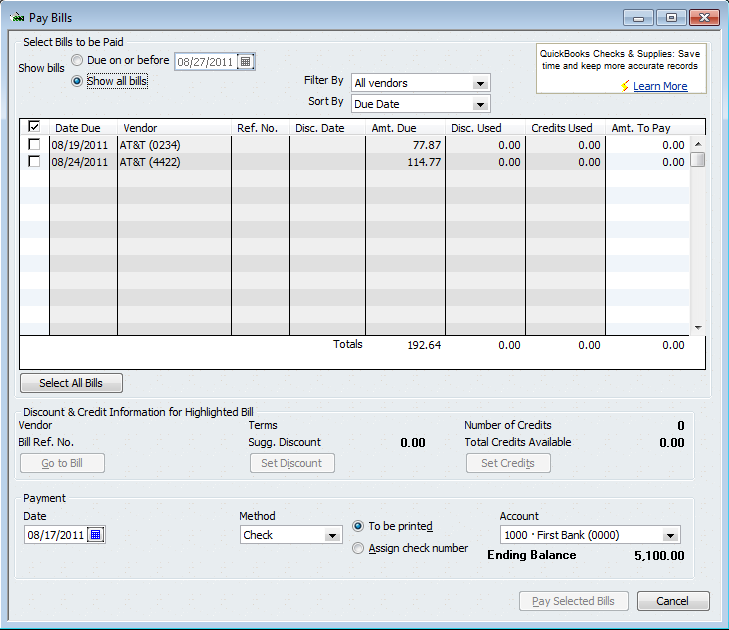 It's a common scenario; you have two different/unique account numbers with the same vendor. If you record two bills for each account to make a payment on each of the accounts, but you use the same vendor name in QuickBooks to pay the two bills, QuickBooks will combine the two bills into one (1) Bill Payment Check. Likely not the result you are looking for.

Sure, you could select one of the bills for payment, pay this bill, and then go back and select the other bill for payment, but there's a better way that will save you time and make this process easier. As an added bonus, you can learn a little trick about auto populating your account numbers on Bill Payment Checks.

Check out the link to this QuickBooks Tip & Trick YouTube video and see if it helps you. QuickBooks guru and Advanced Certified QuickBooks ProAdvisor, Jim Merritt of QuickTrainer, Inc. shows you how to easily handle this situation.

http://youtu.be/wW1rS5nYZaE

Like what you see? Have questions regarding this YouTube video or perhaps you have questions about how to do something else in QuickBooks? Leave us a comment on this page and let us know.