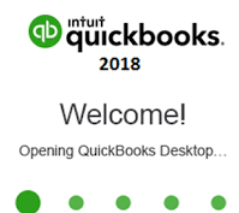 On September 26, 2017 Intuit, the developers of QuickBooks accounting software, will release QuickBooks 2018 (Pro, Premier, Accountant & Enterprise) to the public. In the video link below, I (Jim Merritt) discuss some of the new features that caught my attention.

I did not include all the new features of QuickBooks 2018. Rather, I chose to focus on those new features I felt would be most useful to the masses. These new features include Merge Vendors, Search within the Chart of Accounts, the new PAST DUE stamp on Invoices and the ability to Toggle between Cash & Accrual on Reports.

What's New in QuickBooks 2018

Additionally, buy QuickBooks 2017 now and get a free upgrade to QuickBooks 2018. Call 910-338-0488 to get yours.

It's a great way to use a stable version until the new release has the kinks worked out.

P.S. If you bought QuickBooks from me on or after 7/18/17, please contact me.

As always, if you have any questions and/or comments feel free to leave them below. You can visit the QuickTrainer, Inc. website at
www.quicktrainer.net
. You can call us at 910-338-0488.